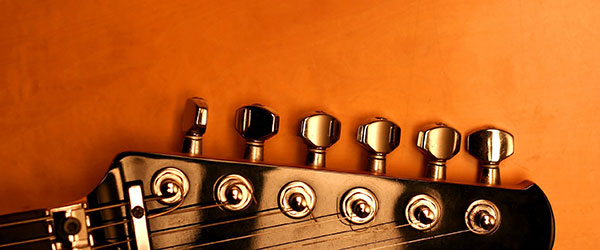 Music is the most beautiful form of communication which easily supersedes boundaries. The way in which music has evolved over the course of time is in exact co-relation to the evolving tastes of man. Centuries ago, music was only heard in live performances by the elite few who could afford it as a luxury. Now, every child who can work a computer can have access to it within minutes. There are so many genres of music, so many styles that cater to different tastes, that to be able to represent your name and establish your mark, bands create unique logos for their album covers and posters and they get them printed on t-shirts and other paraphernalia.
How Music and Logo Design Fit Together?
Logos of music bands and individual artists get so much attention and the fans that follow the bands are often seen sporting the band's logo either in the form of tattoo or wearing t-shirts, posters, mugs and on other items that to have an impressive logo has become a must for every new band. The benefits of good logo design are endless in the music industry. It is a way of getting initiated in the music scene, to make your entry with a good soundtrack, packaged with a unique name and logo to make it memorable. Most of the logos that have gained popularity have been created by their own band members, or the friends of the group, using their available supplies, some have been crafted through sketches and paints and printed for album cover. Using their own DIY logo-making tool and using the many style fonts available in the systems nowadays, creating a logo is not that much of a hassle. Among such greats that were created by the band member themselves are:
The Def Jam Recordings by Rick Ruben
This music venture got its recognition through its stylistic logo, which is said to have been created by Rick Ruben, who was also the co-creator of this band. This is his ultimate in DIY Ruben creations, as he also made some logos for his previous bands which he was a part of. Using his own creativity and his aunts' supplies from Estee Lauder where she worked, he made this logo with the capital D and J offset by the rest of the name, using Helvetica because he considered it to be a serious font, and had nothing to detract from the rest of the logo. This logo is now considered one of the most iconic in the music industry.
The Def Jam Recordings
Fools' Gold by Nick Catchdubs and A. Trak
This New York based hip hop band already had a unique name and to fit the mould they created for themselves the very smart logo depicting a gold bar with the words FOOL'S GOLD on the front. This too was designed by the band members themselves, Nick Catchdubs along with fellow DJ/Producer A. Trak in 2007. Being inspired by the cartoons on Nickelodeon all his childhood, nick wanted something that would not appear too serious. And you can bet it doesn't!
Fools Gold
Giant Step by Kevin Lyons
For a New York night club, hiring a professional seems like the best option for a logo, but luck was on Kevin Lyons' side the day he knocked on the door of the groove Academy and met with Maurice Bernstien and Jonathan Rudnick. They took one look at his sketch book and decided to give him the chance of his lifetime, where he created the logo that become symbolic in its own way with the club and its music. Its design held a clear message of what the club was all about, with the word giant lettered like a trumpet, and the rest of the letters moving to its music. The club owners were extremely satisfied with this logo, and the core of this design is still being used today.
Giant Step
Weezer by Patrick Wilsen
This logo was designed for the band by its own drummer Patrick Wilsen, and it has gained recognition and stood the test of time, though originally designed in the lower case, this flying W is now used by fans in hand signals, proving itself to be a successful logo.
Weezer
The Ramones by Arturo Vega
The logo with the presidential seal and the names of the band members around it is well known for projecting this band's patriotic associations. Designed by a long time friend of the group and New York City artist Arturo Vega, this logo helped put the band on the music map.
https://www.designmantic.com/blog/14-logo-designers-in-music-industry/

(

0

لایک)