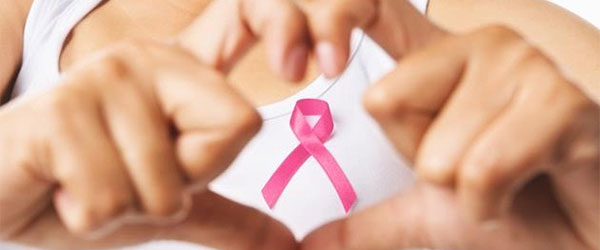 A woman is the embodiment of beauty, goodness, warmth and love. Every woman serves her loved ones in different roles, working as a mother, wife, daughter, sister, or a friend; a solid pillar of strength for her man, the accomplished nurturer and the ever-present companion in times both good and bad.
A woman never fails to deliver her best. But when the same woman is challenged with a difficulty, or a disease that not only affects her body but rocks the very foundation of her entity as a woman, when a woman faces Breast Cancer, it sucks out the essence of her goodness, leaves her facing depression because of the mind numbing treatments and medications, and the psychological trauma of losing her feminism. At that time in life, she needs the absolute support, an infinite supply of encouragement, help, and care that only her family and friends can provide. But for all of that, it is necessary that the people around the suffering woman be fully aware of the disease and its effects. They need to understand what it is and what it takes to fight it off and still come out victorious on the other end as a strong and complete person.
As the month of October rolls around; the entire world comes together to celebrate breast Cancer awareness. Thanks to the changing times, to the advancement in medical science and to the bold steps taken by the strong women who decided to make Breast Cancer a worldwide issue, we can now easily talk about it and discuss its effects, symptoms, causes, and treatments. There are now countless researches on the preventive measures that can be taken, to avoid the chances of a woman getting Breast Cancer.
woman-getting-Breast-Cancer
There are now awareness campaigns, programs and funds developed to aid and support the cure for Breast cancer all around the world. Even the designers, who create web designs or do advertising making posters, creating logos and other promotional adverts, step out to lend their talents in carrying this tide of awareness as far and wide as possible. As everybody knows, a picture is worth a thousand words, through one single well-made image, an entire message of enlightenment can be spread all around the globe.
Awareness Through Logos:
Logos are a very impactful way of reaching out to the world, conveying a message and gather a following. People associate with a logo on a very simple and basic level. They see a logo, and if it captivates them, they get hitched on to the theme or the campaign in an instant. Spreading awareness to the general masses of this cause through logo design is probably the best way to generate response, and to communicate the importance of giving this issue their due attention.
Pink-Ribbon-Campaign-and-Breast-Cancer
The pink ribbon, that is the symbol of Breast Cancer Awareness, is the best example. Through one simple image of a pink colored ribbon, the message about breast cancer awareness can be easily conveyed. Whether it is used on a product, a device, or a website and so on; a pink ribbon will immediately tell you that this item is associated with fighting Breast Cancer or is in one way or another connected with the care and cure of this tremendous cause. No extra words, just a single pink ribbon, either in its own form or used in any other symbolic way to emphasize that product's association with the aiding of this disease.
https://www.designmantic.com/blog/graphic-design-for-care-and-cure/

(

0

لایک)