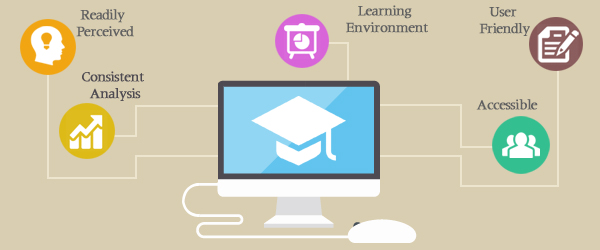 The steps to logo design process have never been easy. They require a lot of brainstorming and planning before you could come up with even a rough sketch of your design. If you are a designer, you would already know that. But, if you are a non-designer trying to come up with a logo design then you need to pay attention to what I am about to say.
Logo making is possible for non-designers. Entrepreneurs, especially startups, understand their business way better than anyone else. For many, it's not an easy task to afford a reputable designer who would spend weeks or months doing research on their enterprise before creating a business identity. Therefore, a credible online logo maker comes in handy to those major or small business owners who would like to work on their own. Every business has a vision which is basically the vision of the owner for that company. If he really gets that philosophy, a good logo making software can do the rest of the job by providing him design options that grasp it completely. Logo making becomes easier that way.
The Age of Learning Management System (LMS) Software Solutions:
With everything happening online now (even designing logos), there is a huge shift in the trends of acquiring education. Most of the universities are offering distance learning or continuing education programs that are taught online through lectures, seminars, and notes sharing. It is a wholesome learning experience after which students receive degrees and certificates. To administer this kind of education, universities and colleges implement learning management system software solutions. Many training programs are also carried out by using LMS software which also helps in the registration of employees and record-keeping.
When corporate and educational institutions search for these software solutions, they find hundreds of options out there. It's the era of SaaS business model and as the expectations of the customers rise, they don't just ask for a software; they want complete solutions. How to distinguish these LMS, though? Obviously, every LMS has a business identity that reflects industry standards. There are no hard and fast rules to creating a learning management system logo. If I may say so, most of them are rather boring and clichéd. Most of them are text based with little or no symbolism and design. Very few software use an actual symbol for a logo.
Typical And Unique
Some of these LMS are quite famous and used by prestigious institutions, but still they neglect their own corporate image. It's like most of them are shy of revealing their own potential in a booming market. LMS is the thing of the day. Just by polishing up their brand image, they could escalate their profits ten times more.
Popular Trends of Logo Symbols for LMS Software:
In an industry full of mundane logo designs, there are still some recurring symbols. Now, I don't advise anyone to follow the trends blindly unless they are absolutely relevant to their own business philosophy; awareness of what's in vogue is just as important. A logo design is a promise that goes out into the world to your potential customers to let them know that you can take care of their needs just as you take care of yourself.
Top 5 LMS Logo Trends
If we talk about geometric shapes then circles and squares are the most popular. You will find innumerable examples of these two shapes alone among all the LMS logos. Other than that, rectangles are accepted as a typical geometric shape to contain text that is normally the name of the product. However, many others prefer to use irregular shapes or relevant symbols to encapsulate the true essence of their brand's vision. One of the most common symbols would be of a graduation cap. Since most of learning management systems software provide solutions for online academics and millions of students make use of them, a graduation cap is a fitting sign for a LMS logo.
Use of human figure is another interesting theme which can be modified to cater so many different logos and their meanings. Online education has definitely brought formal learning to our fingertips. This has given the cyber world a more human touch and showing human figures as software logos only represent the companies' wishes to get involved with real people. This shows that even businesses dealing with machines and software want to be seen as caring, human friendly, and ready to serve mankind.
Obviously, many other shapes and forms could be experimented with, but the LMS software logos are severely limited in their approach. If you are about to launch a LMS software, I recommend that you acquire a more provoking concept or, at least, use an unusual symbol for your logo identity. Some refreshing ready-made symbols could be of the stationery items, lamps, clocks, crest, etc. otherwise, feel free to go crazy with geometrical shapes or lines, even dots and dashes, just don't be stuck in stagnant water.
Popular Logo Fonts for LMS Software:
Like the
https://www.designmantic.com/blog/diy-logo-making-lms-software/

(

0

لایک)