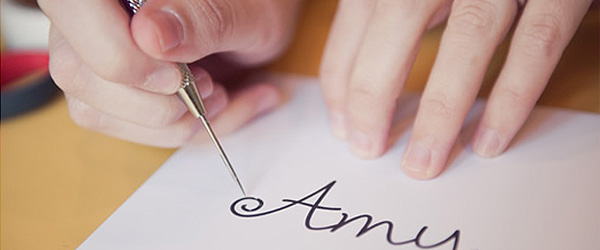 How many weddings a person attends in his life time? And how many he actually remembers? It is true that we only remember the unique stuff we come across, things that reflect a character we are drawn to, or events that stay fresh in our memories because of how we felt at the time. For a wedding, the best way to personalize it is, perhaps, the DIY stuff you plan on displaying.
When you put so much time and energy into creating something from the scratch on your own just to make the occasion feel special, it shows true love and care that you decorate your wedding with. It could be anything, big or small, depending on the taste of the bride and groom. It could be created by the Best men or bridesmaids. From hand making the seating numbers to creating an elegant wedding monogram, you can cut down on the budget cost so much by taking matters into your own lovely hands. For inspiration, you can find several design platforms teemed with ideas and tutorials to help make things easier for you. But, surely we do not want things to mess up on your wedding either because of the amateur preps or an unreliable tutorial. You cannot take such risks right before your wedding day. You might end up buying expensive stuff causing you more loss than benefit.
Therefore, we have compiled a list of best wedding blogs offering reliable DIY guides and tutorials. Some of these websites can provide materials, imported or local, along with a variety of methods to create things you desire. You may check out their websites or Pinterest boards to get an idea.
1. Burnetts Boards: Daily wedding inspiration
From creating shoots to styling wedding receptions, Burnetts Boards provides reliable guidelines for pretty much everything that spells w.e.d.d.i.n.g.
2. Wed Me Pretty: The exclusive wedding blog
The blog offers many DIY wedding projects and tips on selecting materials to work on them. You can compare prices or watch and read about different methods simultaneously.
3. A Timeless Affair: Inspiration for vintage weddings
Although their DIY wedding section has not been updated in a long time, A Timeless Affair provides many timeless tutorials and tips that could help you out in your quest for the perfect handmade wedding paraphernalia.
4. Wedding Bee
Wedding Bee offers DIY posts and images for ideas and guidelines. From décor to bride and groom's personal things, they provide information on all sorts of wedding stuff.
5. Weddington Way: Style Blog
This is also a nice blog to find inspiration and knowledge. They don't have many DIY tutorials, but you can certainly find some unique and fun ideas here.
6. Intimate Weddings: Little weddings, big heart
This blog has one of the best DIY wedding ideas and tutorials sections available on the internet. You can learn loads from here, whether it is packaging or stationery, gifts and favors or food and drinks, there is always something interesting to try.
7. Brides
Brides is a prestigious source. They not only give tutorials but also feature real DIY weddings from all over USA. You should definitely check out their work if you are about to tie the knot.
8. Ruffled
Ruffled offers a great variety of DIY projects, including featuring real weddings. You should also try the sections for DIY centerpieces, DIY table numbers, and DIY boutonnieres.
9. Offbeat Bride: Altar your thinking
Offbeat Brides gives a wide range of do it yourself wedding projects contributed by their DIY Editor Liz Gubernatis and real brides.
10. Once Wed
You can browse through their directory of DIY wedding projects by various categories, such as: Hair & makeup, flowers, décor, paper goods, favors, et cetera. Their explanations of methods are easy to follow.
11. Style Me Pretty
This is another wonderful source that must be checked by every soon-to-be-married couple. They have an extensive galore of wedding DIY with loads of categories. From drink recipes to groom's socks, you name it and they have it. You can literally spend hours on this website.
12. Martha Stewart Weddings
Martha Stewart is yet another reputable platform for engaged couples. Millions have taken guidelines from this blogs and more will continue to do so. They take DIY projects very seriously and give the best tutorials ever.
13. The Lane
Their DIY section has not been updated in 2014, but it is one of the reliable wedding websites we found for DIY tutorials for our readers. Their directions are very easy to follow and interesting.
14. Wedding Chicks
Wedding Chicks is one heck of a DIY resource for interesting wedding projects that can be executed safely and conveniently. They have an extensive range of projects to choose from. Have fun exploring!
15. Weddbook
Last but not least, this is one valuable blog every couple must read if they want their ceremony to be perfect. They have a Pinterest like board of inspiration where they share hundreds of tutorials from various sources. From here, you could also share the
https://www.designmantic.com/blog/roundup-15-useful-wedding-diy-directories/

(

0

لایک)