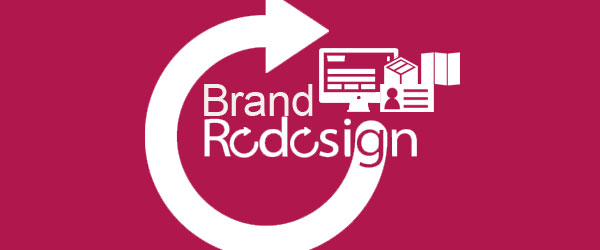 Being in the design industry for the past eight years, I have had the privilege of working with a variety of small business owners, executives and entrepreneurs, helping them build and design brand communication strategies. Of all the projects, one common question that almost every businessman asked was, "When and how often should I redesign?"
While the question may sound downright simple, the answer isn't as easy as it seems. You cannot quantify as to how often should you redesign your business identity. Ask three different designers the same question and you will get three different answers. The only sensible answer to this conundrum is to redesign when the time is right. But here is the tricky part…how does one ascertain that the time is right?
Certain brands (mostly FMCGs) require regular tweaking to their design aesthetics in order to meet the changing demands of the consumers. On the other hand some business types demand a stable and consistent approach to all their design aspects in order to maintain their longstanding reputation.
Myth Buster: Redesign does not guarantee increase in Sales
Many people have this misconception that redesigning an aspect of business (logo, website, packaging, and stationery) will increase conversions and attract new customers. That's why they feel they need to redesign periodically. On the contrary, most consumers hate unnecessary changes. One of the biggest examples of this is Facebook. Just when people start to get the hang of all the complexity of the social networking site, one fine day Mark Zukerberg decides to roll out a change. Case in point is the Timeline feature which was disliked by the masses.
Timeline Feature
Redesigning various aspects of a Business:
When we talk about redesigning a business, there are various aspects like logo, website and packaging. Let's discuss each of them individually.
1. Logo Redesign:
Okay, first things first…you don't redesign your logo just because you want to. The hardest part of being a logo designer is to convince clients that logos are created to make an impact on target audience and not for self satisfaction. I've come across clients who didn't need a revamp of their brand identity but strongly insisted on it. You might be thinking why in the world a designer should refuse a project when the client is paying for it? As designers it is our moral responsibility to guide our clients with the right solutions instead of skimming them of their money.
When to Redesign your Logo?
There is no fixed timeline / duration for a logo redesign. Many businesses alter their logo every few years while others follow a constant and steadfast brand identity. We also witnessed a few famous brands that decided to peel off their logos in 2013. However, there are signs that can help in ascertaining the need for a revamp in visual identity:
• When your logo is no longer aligned with the company's mission, vision and product offering.
• When customers are no longer WOW-ed by your brand identity and are bored with it.
• When your business has gone through an identity crisis and needs an overhaul to freshen the image.
Logo Redesign – Case Study:
Gap Logo Redesign
Gap's logo redesign is a perfect example of why meaningless redesigning is harmful for brand image. The famous clothing brand attempted to revitalize its decades old established image by introducing a fresh logo. The decision backfired badly as Gap was forced to scrap its new logo after massive protests by loyal customers on various social media platforms.
2. Website Redesign:
A corporate website acts as a portal (doorway) to the company through which users can interact while sitting in their homes. Especially for ecommerce stores and SaaS businesses, website layout are pretty much everything. For a website redesign to be effective, it must take into account the current website condition and how user needs have altered since the last redesign. A better way than redesign is to realign your website by making small changes in the user interface. Famous brands like Google, Yahoo and Amazon have followed this approach successfully. One can barely notice any apparent changes on their websites.
When to redesign your website?
Similar to a logo, there are no preset timelines to revamp your website. You just need to wait for the right time and necessary requirements before implementing a complete overhaul of your site. The question of 'when' is more important than how to design a website, logo or other graphics. Following signs are also helpful in identifying the need for a web redesign.
• When your website is taking too long to load.
• When the bounce rate of your website is high, meaning people don't stick around for more than one page.
• When the user interface of the site can be optimized with improved technology for added experience.
• Your website is no longer compatible with newly invented technology platforms.
Website Redesign – Case Study:
Last year, Yahoo Sports (one o
https://www.designmantic.com/blog/when-to-stop-redesign/

(

0

لایک)